Happiness Knows the World
08.09.-12.11.2017.
From September 8 to November 12, in the Large Hall of "Riga Art Space" the exhibition "Happiness Knows the World" will be open to the public. It showcases the works of Māris Subačs, created this year while thinking about happi...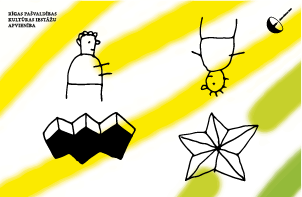 Private Abecedarium
09.09.-08.10.2017.
The exhibition consists of 33 large-format works, where the artist uses one letter of the Latvian alphabet as the basic element of artistic expression. Abandoning his personal symbolism and approaching the perception of collective consciousness, with...